NSE series plate chain elevator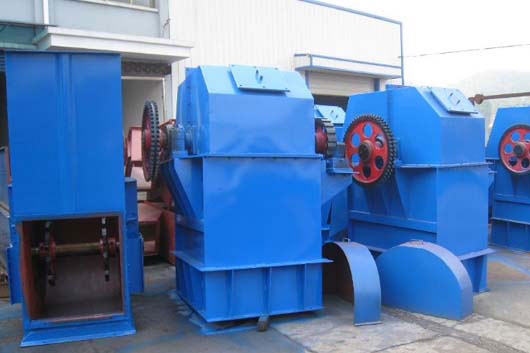 NSE series plate chain elevator
NSE plate chain elevator is a new kind of vertical elevator device, which can be used to elevate powder and small granular material such as cement, coal dust and mineral crashed.
NSE elevator has 6 basic models: NSE100, NSE200 NSE300, NSE400,NSE500,NSE600. Each model can be parted on the basis of elevating material between powder material (NSE***)and small granular. (NSE****/D)
1.Strong points
(1)Large capacity. This series of elevator is the one that has the largest capacity among the domestic similar elevators with approximate structure and size. The capacity is 100-600m3/h.
(2)Large using scope. This kind of elevator has little requirements for material of type and characteristics. It can not only elevate general powder and small granular material but also can elevate clump material. The temperature of material need ≦200℃
(3)Drive with lower power. This kind of elevator takes inflow to feed ,takes induce to discharge and has Large-capacity hopper-intensive layout. Here hardly feedback case when lifting the material. So this plate chain elevator is 30% power less than loop chain elevator.
(4)Long using life. This elevator adopts inflow to feed rather than feed by hopper, which reduce mechanical friction. The machine is designed to ensure that when the material is in the feeding, lifting and unloading there is little scattered, reducing the mechanical wear. Using plate-chain high-strength wear-resistant conveyor chain thus it greatly last the using life of chain and hopper. The conveying chain can be used more than 3 years under normal condition.
(5)High elevate height. This elevator feed without hopper, running steady and adopts plate-chain high-strength chain. In rated capacity, it can elevate more than 40m.
(6)Sealing good and low environment pollution.
(7)Good operation. Apply advanced design principle and process method to make sure the mechanical safety in operation. Trouble-free time can be up to 20,000 hours.
(8)Easy to operate and maintain.
(9)The structure rigidity is good and nice appearance.
(10)Low cost because energy saving and less maintain.
2.Technical parameter of NSE elevator device
Model
Capacity
(m3/h)
Bucket capacity
(L)
Size of biggest material
(mm)
%
10
25
50
75
100
NSE100
NSE100/D
171.2
148.6
29.2
25.3
106.0
116.0
65.6
35
30
20
15
10
NSE200
NSE200/D
228.3
198.1
39.0
33.8
113.6
125.0
65.5
35
30
20
15
10
NSE300
NSE300/D
285.4
247.6
48.3
42.2
121.3
134.0
65.5
35
30
20
15
10
NSE400
NSE400/D
364.0
317.1
70.4
60.7
208.9
217.3
65.26
50
40
30
25
20
NSE500
NSE500/D
486.4
423.8
94.1
81.1
223.6
234.1
65.26
50
40
30
25
20
NSE600
NSE600/D
608.8
530.5
117.8
101.5
238.2
250.9
65.26
50
40
30
25
20