TH type Bucket Elevator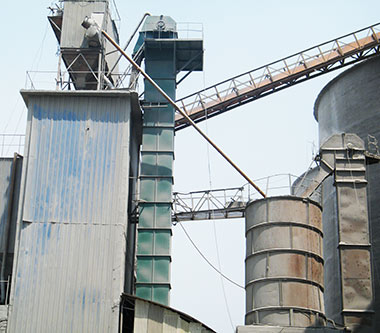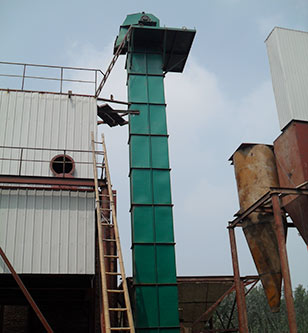 TH type Bucket Elevator is a chain vertical ideal equipment and is widely used in mining, metallurgy, building materials, chemical industry, etc. It can be used in 150 ℃ ambient temperature.
1.Platform type: Equipped with type ZQ reducer, driven with inverted device effectively prevent batch turning. Traction is a high strength low alloy steel chain, with reasonable tensile strength after heat treatment with high hard wearing and long using life.
2.ZH Type(Middle deep bucket):Suitable for conveying more wet, agglomeration, more difficult to throw material,such as wet sand, fertilizer, soda powder
3.Deep hopper: Suitable for conveying drying of loose, easy to throw the materials, such as cement, clinker, gravel, coal, and so on.
4.The maximum lifting height for TH type bucket elevator is 40M.
5.Technical Parameter
Model of bucket elevator
TH250
TH315
TH400
TH500
TH630
Model of buckets
ZH
SH
ZH
SH
ZH
SH
ZH
SH
ZH
SH
Capacity
m3/h
30
48
33
53
52
83
68
110
106
173
Hopper
Bucket volumn
L
3
4.6
3.75
6
5.9
9.5
9.3
15
14.5
23.6
Pitch
of buckets
mm
512
688
Chain
Dia.×pitch
mm
¢18×64
¢22×86
Speed of bucket
m/s
1.25
1.4
Speed of chain
rpm
46.8
42.5
37.6
35.3
31.8
mm
25
35
40
50
60