High Temperature Glass Fiber Needled Felt Dedusting Filter Bag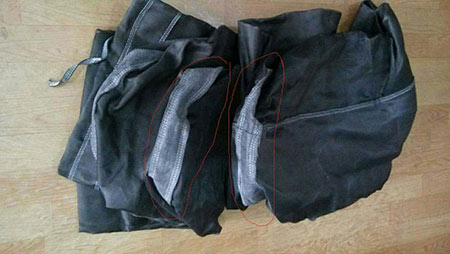 High temperature glass fiber needled felt dedusting filter bag is a heat resistance filter medium with reasonable structure and good performance.
Advantages: resistance high temperature, resistance corrosion, dimensional stability, low elongation shrinkage rate, high strength. And felt fiber is single fiber, three-dimensional microporous structure, high porosity and small gas filtration resistance, so it is also a filter medium with high speed, high efficiency and high temperature. Compared with other high temperature resistance chemical fiber bag, it has the features of low price, low operation resistance, high filter fineness and resistance high temperature.
It is widely used in iron and steel industry, metallurgy, carbon black, power generation, cement, chemical and other industries of high temperature flue gas filtration.
Type
CMN950F
EMN1000F
Weight(g/㎡)
950
1000
Air permeability
(cm/s)
15~40
15~40
Breaking Strength
(N/5×20cm)
Warp
>2000
>2100
Weft
>1800
>2100
Breaking length(%)
Warp
<10
<10
Weft
<10
<10
Resistance temperature(℃)
280
280
Acid Resistance
super
super
Alkalis Resistance
medium
medium
Abrasive Resistance
Good
Good
Hydrolytic Stability
medium
medium
Finishing
Deal with PTFE
Deal with PTFE
Advantages:
a. Singeing and calendaring treatment---not only improve the cleaning performance accuracy and low dropout performance of the filter material.
b. Anti-static treatment---Anti-static filter material which is the fiber or fiber nixed with conductive fibers (including the binary conductive fiber, carbon fiber or stainless steel conductive fiber), so that the filter material has conductive properties.
c. Water and oil proof Treatment---It can prevent and mitigate paste bags of phenomenon.
d. Easily dedusting treatment---it has good cleaning performance, air permeability,and can work long hours in a high filtered wind speed.
e. PTFE with the membrane treatment---has high filtering accuracy, smooth surface,no adhesion of dust, easily dedusting and the dust does not penetrate into the filter inside to achieve the surface.
f. ZMPS Microfiber treatment---high filtration efficiency; many kinds of surface treatment to meet the needs of different operating conditions; decrease the investment andcost.
Why choose us?
>> Good quality raw materials
>> Filter cloths made with high-end production facilities
>> Good sewing jobs by experienced workers
>> Strict quality control implemented right from raw materials to ready-made products
>> Experienced technical and engineering team, scientific technical process
>> Competitive price
>> Excellent services from before sales then export and after-sale.