Pulse electromagnetic valve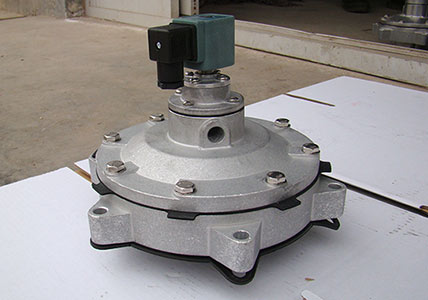 Pulse electromagnetic valve is pulse bag filter soot blowing system of compressed air "switch", under the control of the output signal of pulse injection, the filter bag one by one row (room) blowing dust, keep the dust resistance within the range of settngs,to ensure the processing capacity of the dust collector and dust collecting efficiency.
Pulse Electromagnetic Valve Introduction:
Right-angle type Pulse Electromagnetic Valve
Nominal diameter: DN 15-100 mm
Pressure range: 8 kg
Medium Temp: -20-60 degrees
Valve material: Precision casting of aluminium alloy
Function: Anti-explosion, normal close
Service environment:
1.Temperature: -25℃~55℃ 55℃~180℃.
2.Air relative humidity is less than 85%
3.Protection grade conform to IP64.
Pulse Electromagnetic Valve Parameters:
Operation mode
Normal close
Electricity open, de energize close
Medium Temp.
≤ 60 °C
Medium
Air
Nominal diameter. (mm)
15
20
25
32
40
50
65
80
100
Conncetion Size. (G)
1/2
3/4
1
1-1/4
1-1/2
2
2-1/2
3
4
Pressure (Mpa)
0.03-0.8
Service life
Jetting more than 1.5 million times
Voltage deviation
Allowed fluctuate ±10%
Material
Valve
Precision casting of aluminium alloy
Seal
Nitrile buna rubber (NBR)
Environment Temp.
-20-60 °C
Connection type
Internal thread
Electrical connection
Socket of terminal box cable, IP Grade IP65
Voltage
AC 220 V 50Hz/60Hz, DC: 24 V, other according requirement
Special selection
BZCJ Anti-explosion Electromagnetic Valve
Anti-explosion grade: Exml/llT4 (Encapsulated), dllBT4,dllCT5 (with hydrogen)
Installation
Priority in using vertical coil, also can according to requirement
Note
The valve fully open or closed, need at least 0.1Mpa pressure difference
Pulse Electromagnetic Valve Install Size:
Nominal diameter. DN
Internal thread
Outline dimension
G
L
H
15
1/2
102
124
20
3/4
105
124
25
1
105
124
32
1-1/4
121
142
40
1-1/2
132
166
50
2
210
202
65
2-1/2
210
222
80
3
230
245
100
4
287
356